Witchcraft, Wicca, paganism, goddess-based spirituality. Whatever you want to call the practice of magic, it's empowering women.
Enchantments is a New York City occult store (and home to three cats) that sells custom candles, incense, spiritual books, blended oils and other magical products. It's also a place where both seasoned practitioners and people completely unfamiliar with magic come to seek answers.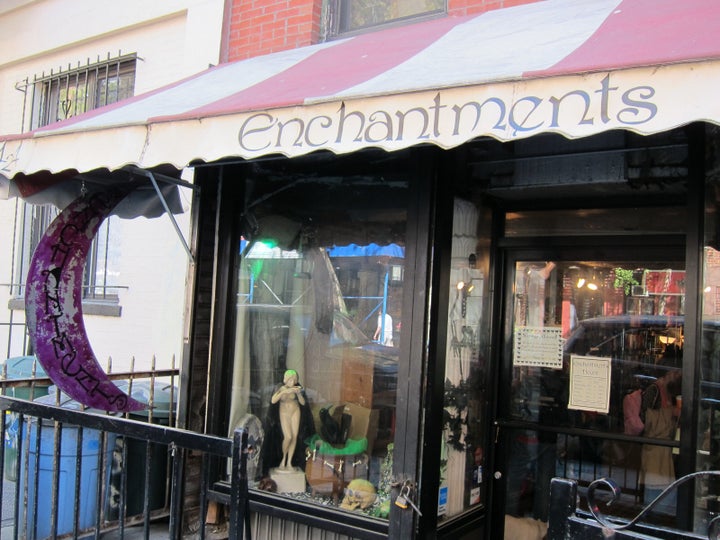 Stacy Rapp, a witch and the owner of Enchantments, says that the interest in witchcraft is increasing. While people of all genders are welcome in the community, Rapp said that women are particularly drawn to magic because of the gender equality inherent in the practice of witchcraft and the option to worship female deities. Goddess-based spirituality is also appealing to young queer and trans young people, who may feel unwelcome in other religious communities.
Ammo O'Day, an Enchantments employee, personal trainer and life coach, said that she came to witchcraft after rebelling against her Catholic upbringing.
"I was told I was going to hell because I'm a woman," said O'Day, who spent 12 years in Catholic school. "I knew from a very young age that something was up… that everything I was taught about being female was incorrect."
I spoke to Rapp about how she came to practice magic, stereotypes about witchcraft, and how she hopes to empower other women through education.
Continue reading "A Modern-Day Witch Explains How Magic Can Empower Women" →