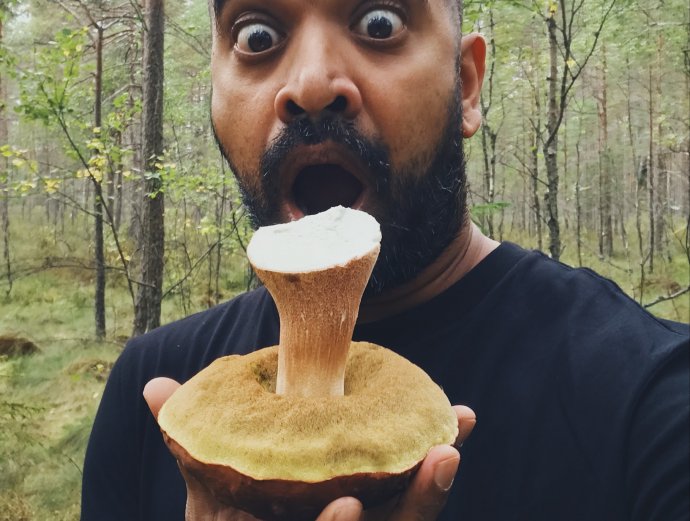 'What are you doing today?'
Nothing.
Let's go mushroom picking.'
Our guide for the day, Latvian blogger Zane Enina ofMugursoma.lv fame tells me that this is a pretty common conversation amongst Latvians during Autumn.
I wonder immediately if they are enough mushrooms for every Latvian to go mushroom picking.
'50% of Latvia is covered by forests. There are always enough mushrooms for everyone. Plus a whole lot of space to get lost in and escape reality.'
We're rolling through an open road about 100 kms outside of Riga. We're surrounded by dense forests and an immense blanket of silence. We've been driving for almost 20 minutes from Zane's house in Vangazi and there's been nothing but green forests and deep blue skies.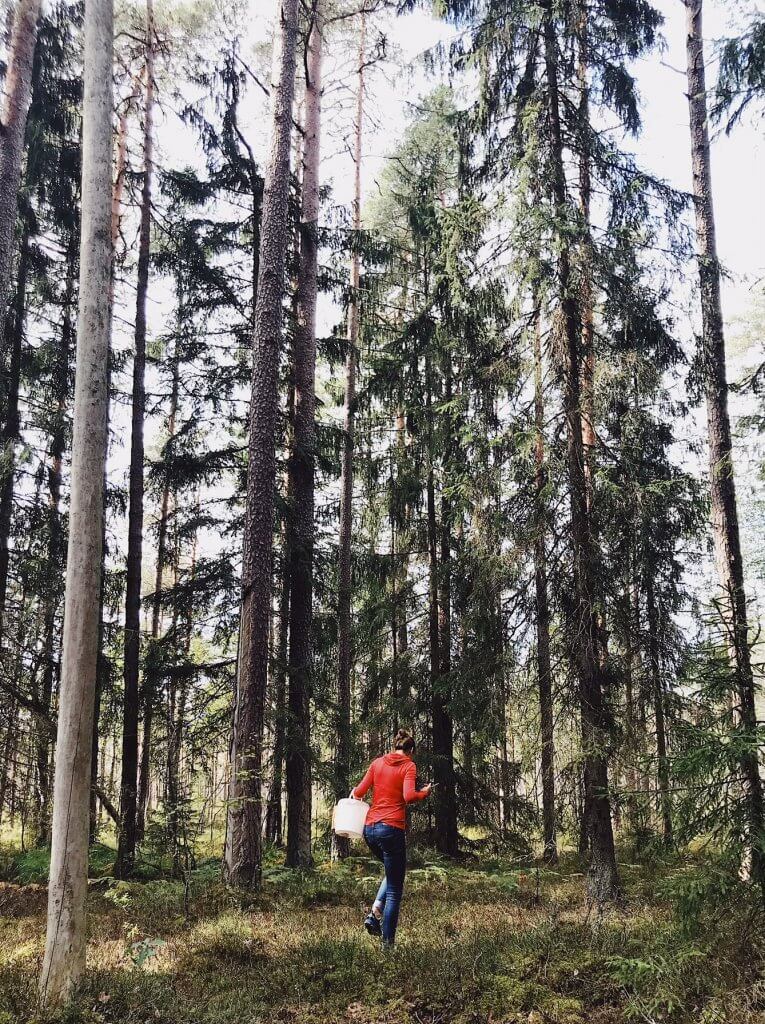 I'm pretty excited about the idea of foraging for food. It has been one of those skills I've been always curious to learn more about. My father grew up in a rural part of India where nature's bounty was rich. The garden of the house he grew up in was more like a jungle. You could find everything here from the freshest (hottest) green chillies
READ MORE HERE:
https://budgettraveller.org/foraging-for-wild-mushrooms-in-latvia/