In today's modern Witchcraft, Familiars are often times thought of as being animal companions or pets. When asked if they have a Familiar, many Witches will often refer to their cat, dog, or other animal. Usually these pets have a predisposition towards Witchcraft, whether they're always showing up at ritual time or just can't seem to keep out of the Witchy supply cabinet. Yet, this seems to be a more modern conceptualization and I find that it presents a rather incomplete picture of Familiars.
I believe that there are, in actuality, really two types of Familiars. The first, is that which I have just described, an actual material creature. The second type, and that which will be the focus of this article, is the Familiar Spirit. As the name suggests, this type does not take an actual physical body but instead appears in spectral form. The form which the spirit takes is typically that of an animal (such as a cat, toad, rat, or crow) but it may also take human form as they did for Witches Alice Kyteler and Bessie Dunlop. There are many interpretations or theories as to what the Familiar spirit is exactly and Emma Wilby notes that traditionally Familiar Spirits were variously thought of as being imps, demons, fairies, angels, or even the Devil himself.*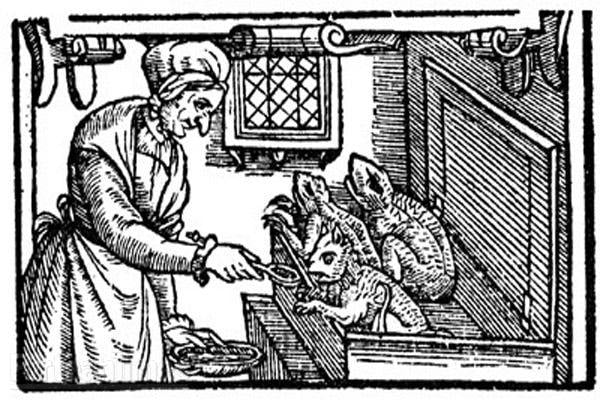 According to folklore, there are a number of ways a Witch could obtain a Familiar. Probably the most prevalent method was the Witch being gifted a Familiar, usually by the Devil and typically after undergoing an initiatory experience. Other cases include Witches inheriting their Familiar from another individual, such as a family member. Elizabeth Francis, a Witch from Chelmsford, supposedly received a Familiar named Sathan from her grandmother and she in turn passed onto another Witch named Agnes Waterhouse.* In fact, according to some stories, a Witch had to successfully pass her Familiar on before she could die in peace. If the Familiar could not be given away properly, they supposedly hid in hedgerows waiting for a passing Witch to hopefully adopt them.* Additionally, there are cases of Familiars appearing of their own accord, such as the case of Essex Witch Joan Prentice who claimed that she was simply preparing herself for bed when her Familiar spontaneously appeared.* Regardless of the specific method, it is typically the Familiar that finds the Witch, not the other way around. That being said, I do believe there are certain ways to be proactive if one wishes to find a Familiar to work with.
The first step is to consider why you want a Familiar, what type of qualities would you like them to have, and what type of relationship do you want with them. For example, do you want a Familiar to act as a mentor or do you want them to be a servant to do your bidding? Once you have a clear idea, put your intentions out there and let it be known what you're specifically looking for. One suggestion would be to petition your deity and ask them for help. The next step would be to spend time out in nature, dreaming, or journeying to the Otherworld. Keep your senses open as these are places where you will likely have your first communication with a Familiar Spirit. Once you are approached by a Spirit and begin conversing, it's important to inform them what exactly you're looking for in terms
READ MORE HERE:  https://www.patheos.com/blogs/byathameandstang/2016/11/introduction-to-familiar-spirits/